Friday, May 15 was the Bismarck State College commencement, which brought to a close Spring Semester 2020. From the Mystic Media crew, congratulations to all of the Bismarck State College graduates.
​
Throughout this semester, Robert, Roger, Petra, Daniel and Brenna and the staff worked to keep the campus informed with student media productions. Now it is time for some summertime leisure unless summer classes are on the horizon. And as the semester ends, so do final productions of student media for this year.
​
Here are some updates:
​
The Mystician 81.9 is ready for reading with stories about what we lost with the pandemic, what is COVID-19 and some entertainment for the summer including a new crossword, a dance party and video games to tackle.
​
If you missed the airing of MystiCast 80 this week, check it out. Daniel and Robbie hosted from home and Petra put everyone's videos together. There is some awesome bike riding, cooking techniques, a virus mystery and maybe someone can figure out what happened to the lemon.
​
And for your summer listening pleasure, The MYX added new podcasts .
​
The Mystic Media Minute will be offline for a little while, but watch for it in June when the Social Media, Writing & Design class get it up and running again. If you need something to do, consider signing up for the class, and if you haven't signed up for your fall classes yet, now is the time.
​
Finally, a page has been added for the Media Students' Portfolios showing off all the hard work completed by mass communications students this year. Check it out here.
​
​
​
Again, Congratulations Graduates, especially our very own Hunter Andes, who earned his BSC Associate in Applied Science Mass Communications Program degree as he continued his education at Minot State University.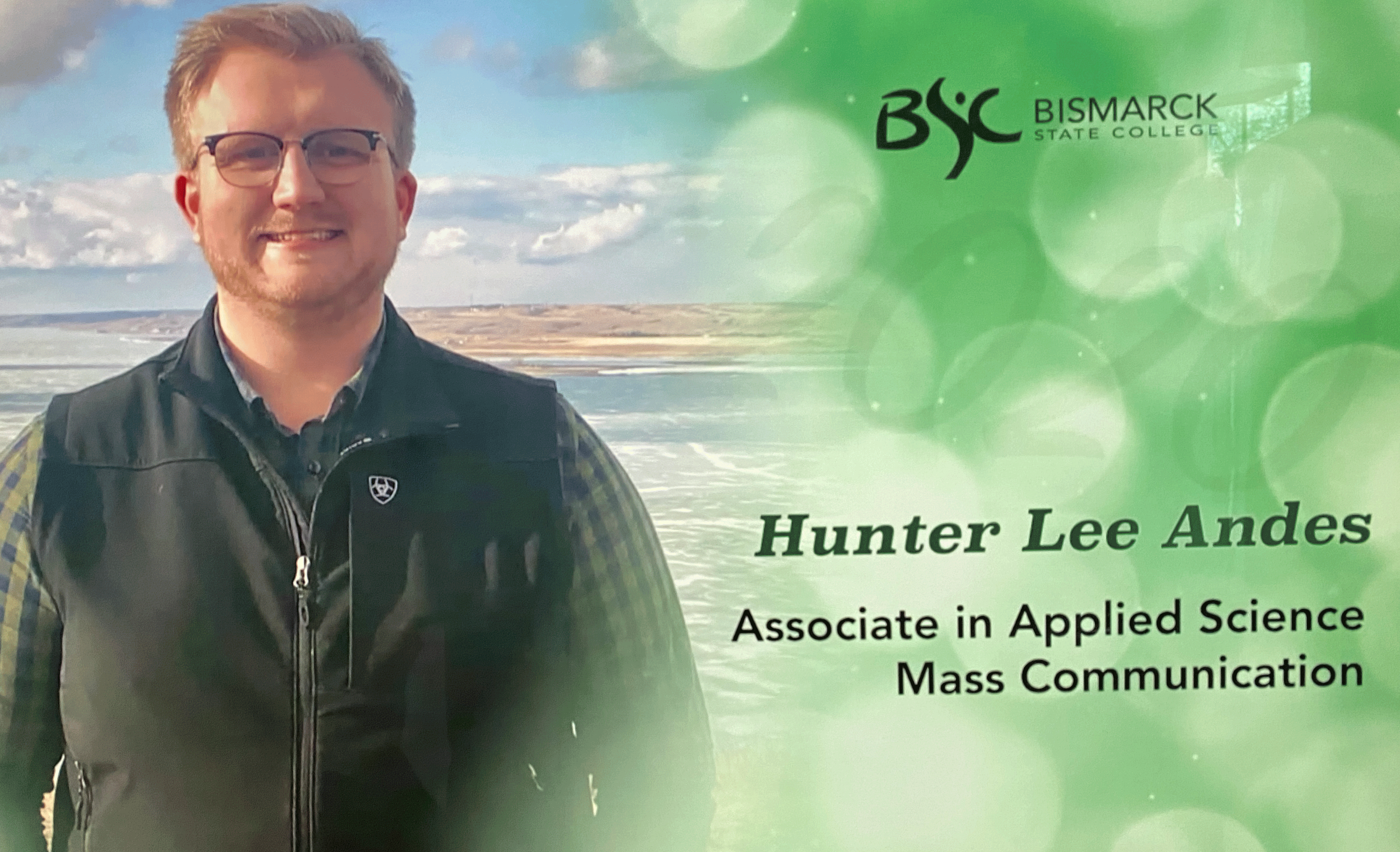 Mystic Media Managerial Staff
Roger Marks — Mystic Media Coordinator
Robert Mechaley III — The Mystician Editor-in-Chief
Petra Davidson — MystiCast Executive Producer
Daniel Burbank — The MYX Production Manager
Brenna Mallard — Assistant Editor/Columnist
​
Mystic Media Advisers
karen Bauer • Mystic Media/The Mystician Adviser
Dusty Anderson • MystiCast Adviser
Cole Bernhardt • The MYX Adviser
Josh Kern • Figments of Imagination Adviser
Thank you to the Bismarck State College Alumni Association for being a sponsor of Mystic Media.